Join the TSC Management Committee
Are you passionate about making a positive impact in your community?
Do you believe in the power of volunteering to create meaningful change?
If so, we invite you to join the Tully Support Centre's Volunteer Management Committee. We are seeking dedicated individuals who are committed to supporting our objectives of empowering and assisting those in need in the throughout the Cassowary Coast.
Multiple Positions Vacant
Volunteer Management Committee Members
President
Vice-President
Treasurer
Secretary
Ordinary Management Committee Members
If you are interested, please contact our General Manager, Shane Greenwood, on 4068 1004 or via email at shanegreenwood@tullysupportcentre.com.au.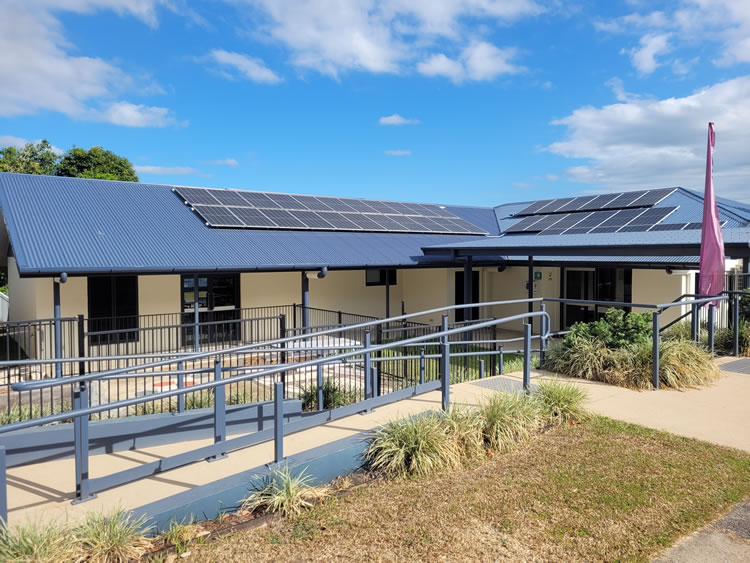 About Us
The Tully Support Centre (TSC) is a non-profit community-based organisation that provides vital support services to individuals and families across the Cassowary Coast. The TSC is a recognised provider of community based, high quality, accessible and inclusive support services, which acknowledge the uniqueness of the communities that make up that region. We strive to make a lasting difference in the lives of those we serve. As a member of our Volunteer Management Committee, you will play a crucial role in shaping and driving our initiatives, ensuring we continue to meet the evolving needs of the community and continue to provide the essential services our region needs. Without our Management Committee, we cannot deliver our services.
The TSC was formed in 1991 and services communities throughout the Cassowary Coast region providing Domestic and Family Violence services, early intervention family support services, individual support, community engagement and development activities, emergency relief pantry, Tully Centrelink Agent and the Tully Youth Centre. On average, the TSC has contact with around 350 community members per week across all programs and delivery locations, approximately 35% of whom identify as Indigenous.
In recent years, the TSC has grown rapidly and now has an annual turnover upwards of $1.5M. The current committee has been focussing on developing the policies, procedures and systems to enable TSC take its next big step.
The TSC has identified several opportunities moving forward including land acquisition, a DFV shelter, and a social enterprise. We recognise that to effectively manage this growth, we will need to expand our management committee.
The TSC services a diverse community and therefore we want a management committee that reflects this diversity. The only skills you need are a desire to make a difference in our community, an enquiring mind, a preparedness to embrace change and to share your knowledge, experiences and insight into how the TSC can best deliver services to our local community.
About You
We are looking for individuals who embody the spirit of giving, empathy, and community. Ideal candidates will possess the following characteristics:
Passion for Community Service
You have a genuine interest in contributing to the welfare of others and a strong desire to make a positive impact on the community.
Commitment to our objectives
You understand and support the vision and values of the Tully Support Centre, and you are dedicated to upholding our organisation's principles and Constitutional Objectives.
Collaborative Nature
You excel in a team environment and can work collaboratively with diverse groups of people, fostering a culture of cooperation and inclusivity.
Leadership Skills
You demonstrate leadership qualities and are capable of taking initiative, offering creative ideas, having an enquiring mind and driving and embracing positive change.
Excellent Communication
You possess effective communication skills, are prepared to respectfully ask the 'difficult' questions and able to articulate ideas clearly and engage with volunteers, staff, and stakeholders professionally.
Reliability and Accountability
You can be relied upon to fulfill commitments and meet deadlines, while also taking responsibility for your actions and decisions.
Respect and Empathy
You treat others with respect and empathy, recognising the unique needs and backgrounds of those we serve.
Open-Mindedness
You are open to diverse perspectives and are willing to explore new approaches and solutions to challenges.
Availability
You can commit to attending monthly meetings (generally held on the last Monday of the month) and actively participating in committee sub-committees and events.
How to Apply
If you are excited about the opportunity to use your skills to make a real difference through volunteering with the TSC's Management Committee, please email shanegreenwood@tullysupportcentre.com.au for position and nomination information. Please return the completed TSC Membership Form and TSC Management Committee Nomination Form, along with a copy of your Queensland Working with Children Blue Card (or indicate your willingness to get one) by 4pm on Thursday, 12 October 2023.
We look forward to receiving your nomination and welcoming you to our dedicated team of volunteers following the Management Committee Elections at our Annual General Meeting to be held from 5:30pm on Tuesday, 31 October 2023 at the Tully Support Centre, 54 Bryant Street, Tully.
Together, we can create positive change and improve the lives of those in our community.